Stainless Steel Pressure Reducer
Brand :BRT
Product origin :China
Delivery time :In 7 days after payment
Supply capacity :30 pcs / month
Stainless Steel Single and Double Stage Pressure Reducer, Laboratory Gas Line Needle Valves, SS BA Tubing Fitting and Accessories Customized in China OEM
Stainless Steel Pressure Reducer
Model: BJYQ
Stainless Steel Pressure Reducer has single/double stage diaphragm pressure reducing structure, pressure deliveried by stainless steel diaphragm, constant outlet pressure, suitable for purified gas, standard gas, corrosive gas etc.
Design Features:
Single or Double stage pressure reducing structure
Metal to metal diaphragm seal
Body inlet and outlet port: 1/4'' NPT Female
Easy to lean structure
Filter mesh inside
Panel mount or wall mount
Specifications:
Maximum input pressure: 500psi 2200psi 3000psi
Output pressure: 0-25psi, 0-50psi, 0-100psi, 0-250psi, 0-500psi
Proof pressure: 1.5 times of maximum rated pressure
Working temperature: -40~80℃
Inboard leakage: 2*10-8 atm cc/sec He
Flow capacity: Cv+0.08
Material:

Body: SS 316L, Brass
Cover: SS 316L, Brass
Diaphragm: SS 316L
Filter mesh: SS 316L(10um)
Seat: PCTFE, PTFE
Spring: SS 316L
Poppet: SS 316L
Net weight: 0.9Kg
Ordering Information:
Body material, Input/outlet pressure, Pressure Gauge, Inlet port and Outlet port and so on;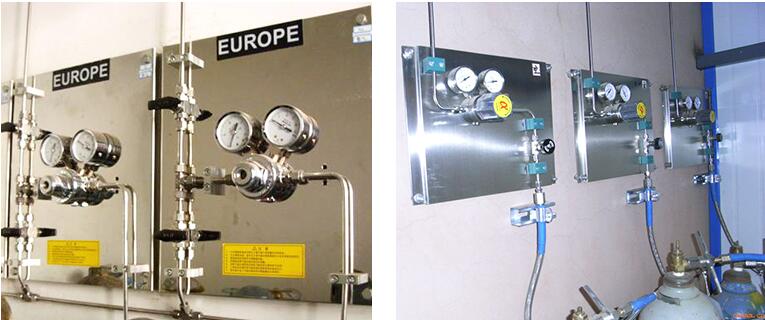 Please feel free to give your inquiry in the form below. We will reply you in 24 hours.