| | |
| --- | --- |
| Registered Add | Fushun City 113008, LiaoNing Province, China |
| Type of business | International |
| Main Market | China |
| Brand | FSBRT |
| Number of Employees | 51-100 People |
| Annual sales | US$2 Million - US$5 Million |
| Established in | 2000 |
Fushun Bright Science and Technology Co.,Ltd
Customer is First, Your Smile is Our Mission! Fushun Bright Science and Technology Co., Ltd was established in 1996, Our Predecessor is a Professional Supplier of Laboratory Instruments, Equipment and Consumables. In 2000, We Turned into a Manufacturiner, The Registered Capital is 50 Million CNY, We have our own Factory and Office, Local at FuShun City, What is the Birthplace of the Qing Dynasty, The second Hometown of Hero Lei Feng, and the Birthplace of Lei Feng Spirit.
Our Company for Decades as One Day, Away from the Hustle and Bustle, Focus on the Research and Development, and Constantly Improve Product Quality. Get Research and Development, Manufacture, and Sales in one Body.
We are Specialized in Sampling System such as ASTM D1265 LPG Sample Cylinder, Closed Loop Sampling System Point, Petroleum Analysis Instruments and Accessories looks like ASTM D1838 Copper Corrosion Test and ASTM D1267 Vapor Pressure Test and so on, Manual Petroleum Manual Sampler Thief According to ASTM D4057, Anti-Static Sampling Ropes, GrainPowder Sampling Probes, Needle/On-Off Valve, Petroleum Instruments and Valves, Adapters/Tube Fittings for Petrochemical Industry, Pharmaceutical, Quality Inspection Institute and Laboratory.
We have Our Own Factory, So Sometimes We Can Customized for Our Clients According to Your Requires. For example some Metal Process Works.
The Purpose of our Company is to Focus on Sampling Technology, to Solve Customer's Diffculty. We have Pressure Vessel Manufacture License, Special Equipment Manufacture License for Pressure Piping Components, ISO 9001 Quality Management System, ISO 14001 Environment Management System, ISO 45001 Occupation Health Safety Management System And other International Certification.
We Manufacture Seamless Sample Cylinder Body by Hot Spinning Technology Independently, And we Design and Manufacture Closed Point Sampling System according to the Petrochemical Industry and Related Environmental Protection Requirements. We study World Advanced Products and Technologies, In order to Improve our Products Quality and Services Level. Our Products Staified with the majority of Customers Recognized and Welcomed.
We are DC's agent in China, sell their Precision Inner Diameter Adsorption Column. At the same time, we are the agent of GRACE 923 Silicone Series Products, UOP Fluorescent Indicator/Dyed Silica Gel. In the analysis of Liquid Petroleum Products Hydrocarbon Substances, It plays an Important Role.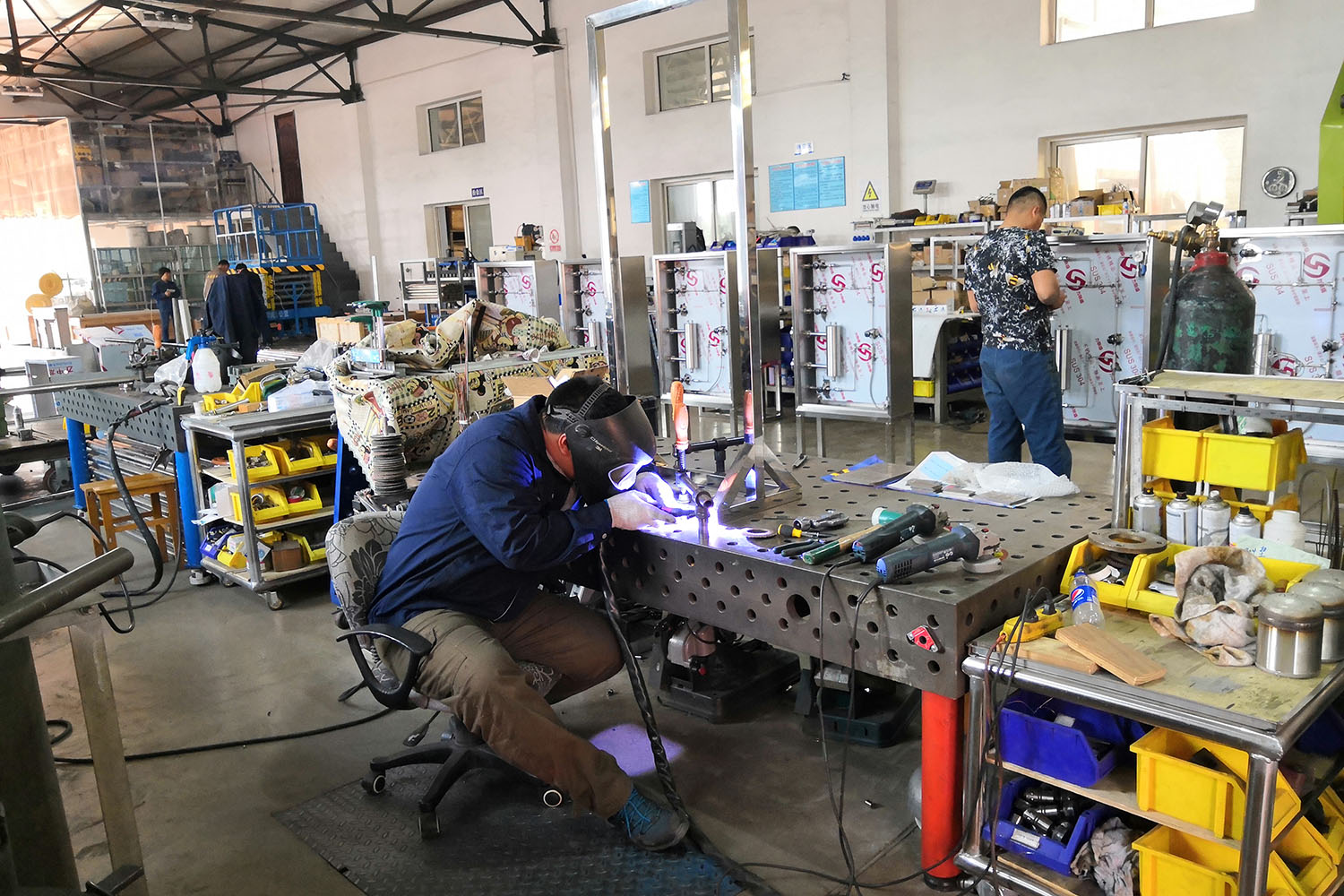 Get the latest price? We'll respond as soon as possible(within 12 hours)