LP-Gases Sampling Cylinders
?>
Brand :BRT
Product origin :China
Delivery time :in 7 days after payment
Supply capacity :30 pcs / month
ASTM D1265 LP-Gases Sample Cylinder, Stainless Steel Pressure Vessel, Liquefied Petroleum Gas Corrosion Resistant Metal Sample Containers, Outage Tube LPG High Pressure Sampling Cylinder
Cheap Lab LPG Sampling Cylinders OEM, China Stainless Steel Gas Cylinder Company, Reasonable price High Pressure Gas Cylinders For Sale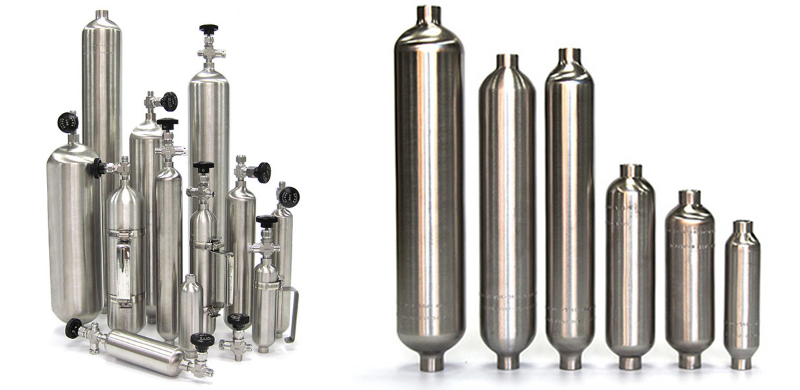 LP-Gases Sampling Cylinders
Model: BPY
Model:BPY-G Doubles-Ends LP-Gases Sampling Cylinders
This product is a seamless LPG sample cylinder formed by spinning, conform to standard of SH/T 0233 and ASTM D1265<Sampling Method of Liquefied Petroleum Gas>, Test content contain pressure test, air tightness test, water pressure test and so on.Obtain national patent certificate(NO.:ZL 2011 20094190.X).

The products is used for sampling, carrying and storing toxic and harmful substance such as liquefied petroleum gases(LPG), liquefied natural gas(LNG),hydrothion(H2S), sulfur-containing water,hydrocarbon compound or gas suchas nitrogen(N2),oxygen(O2),carbon dioxide(CO2).

Characteristic:
1.Which are made of seamless tubing and formed by utilizing spinning process ;
2.No weld defect; 316L Stainless Steel; Excellent resistance to corrosion and high temperature;
3.Uniform wall thickness, inner surface after pickling passivation, easy to clean;
4.Obtain the national production license and "Sampling Cylinder"patent certificate;
5.Equipped with safety explosion-proof pressure relief device;
6.More than ten kinds of accessories are available for selection;
7.Double ended having female quarter inch threader ends NPT.
8.Rupture disc work on 870psi or 3600psi.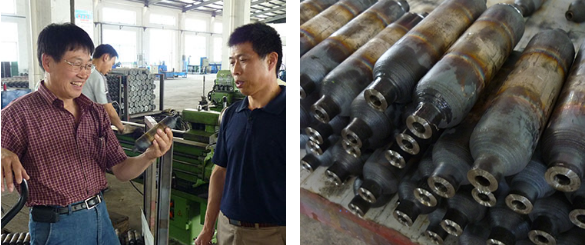 Parameter:
1.Working Pressure:BPY series 4Mpa(580psi) ; BPY-G series 3000psi and (5000psi)
2.Design Pressure:BPY series 6Mpa(870psi) ; BPY-G series 4500psi and (7500psi)
3.Operation Temperature:-60ºC~+80ºC
4.Material:316L
5.Suitable Medium:Non-corrosive liquid, gas and gas-liquid mixtures for 316L stainless steel under the specified range of temperature and pressure.
6.Capacity: 50 ml, 100ml, 150 ml, 200ml, 250ml, 300ml, 500ml, 1000ml, 2000ml, 2500ml, 4000ml, 5000ml, 10000ml

Our seamless stainless steel gas cylinder has a wide range of application, mainly serving petrochemical, pharmaceutical, teaching and scientific research, food inspection and other industries.
It can be used in current conventional devices, such as storage tanks, tank cars, tower equipment, production lines, etc.
Sample cylinder standard include:
Sample cylinder body x 1; Valve x 2; Safety relief device x 1; Carrying handle x 1.


Sampling cylinder accessories:
Outage tubes,Lab shelf,Metal soft tube,Sample injection needle,Pressure gage,Quick coupling,Filter,Coated by PTFE.
In addition, there are pipe fittings, aluminum sampling bag, pressure reducer, low temperature needle valve, cylinder special needle valve, clip nut and other accessories available for customers to choose.


Sealed Sampling Device (Sealed Sampler)
Get the latest price? We'll respond as soon as possible(within 12 hours)