Vacuum Oil Sampling Pump
?>
Brand :BRT
Product origin :China
Delivery time :in 7 days after payment
Supply capacity :30 pcs / month
-With the Vacuum Oil Sampling Pump, the sample liquid only comes into contact with the suction hose and the original sample bottle.
-The possibility of cross-contamination is greatly reduced.
-Immediately after taking the sample, the bottles are sealed.
-The disposable suction hose can quickly be replaced.
-This guarantees that the samples are never contaminated.
-If necessary, a new hose can be used for every single sample.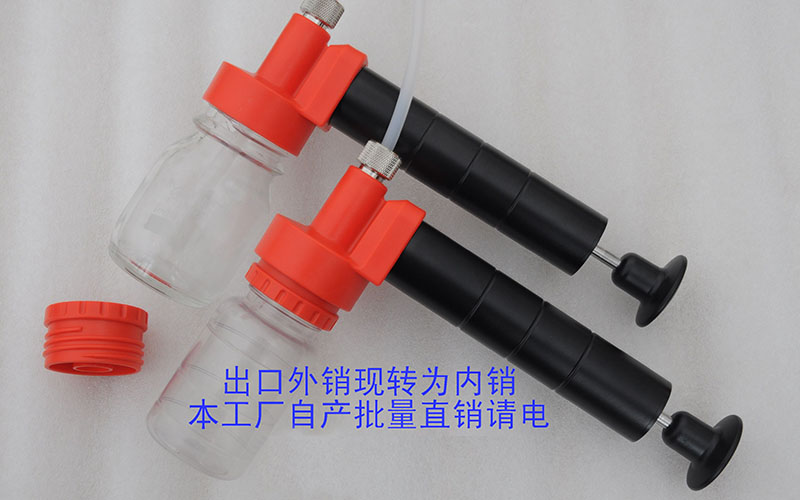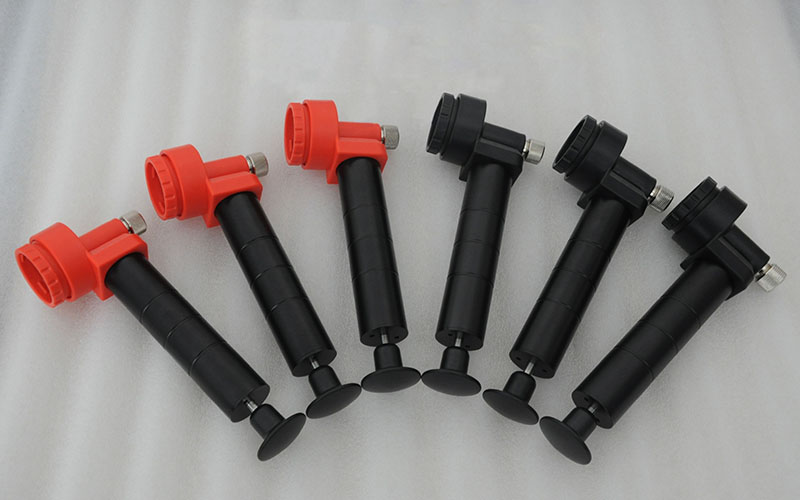 Vacuum Oil Sampling pump
Model:BQYP
Also suitable for viscous oils

Complete in a handy transport case
As picture, assemble the sampler correctly to ensure good sealing.The negative pressure vacuum will be formed in the sampling bottle by pulling the handle of the gas cylinder.Oil sample enter into sampling bottle.
Note that the sampling bottle can contain up to 75% of the volume of the bottle, do not fill the oil.Sturdily constructed and excellent in finish, these pumps are designed using superior quality raw material.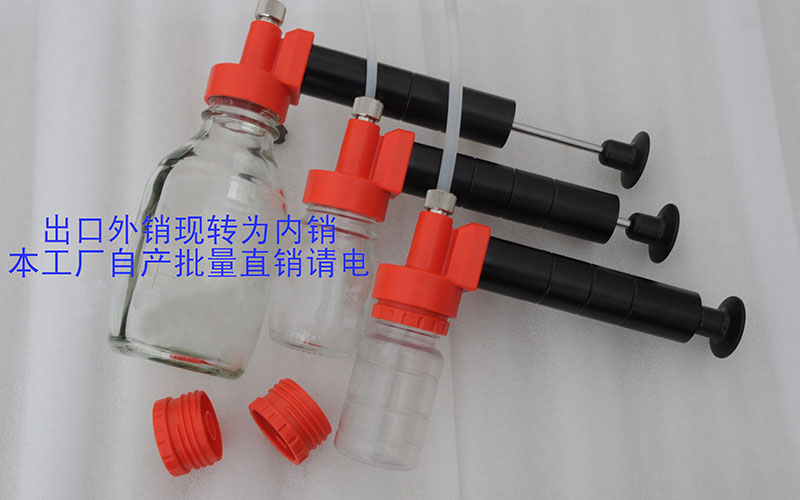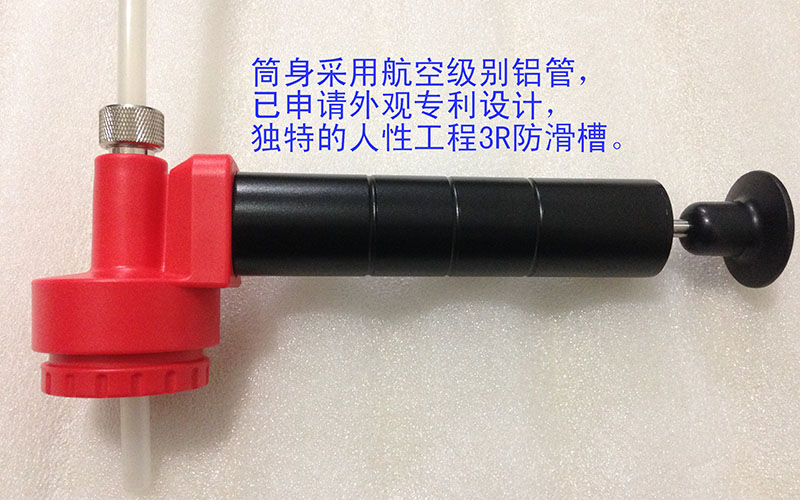 Sampling with a Vacuum Pump
1. A Vacuum Oil Sampling pump is used to take samples from a dip stick, small tank, oil drum/cans, storage tank, or non-pressurized system.
2. To use a vacuum pump, securely attach a sample bottle to the pump.
3. Attach a clean tube to the top of the pump and tighten the lock ring.
4. Place the free end of the tube into the dipstick retaining tube or oil fill port, making sure not to allow contact between tubing and bottom of reservoir.
5. Pump the plunger until oil flow is consistent and then pump only as needed to maintain consistent flow.
6. The sample bottle should be filled about ¾ full or to its shoulder.
7. Remove the sample bottle from the vacuum pump and tighten the lid securely.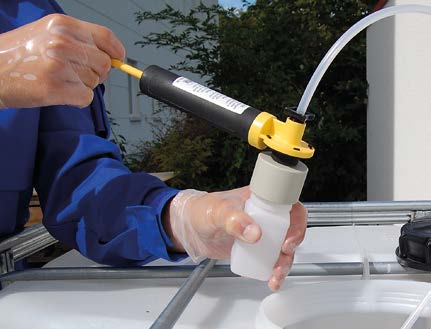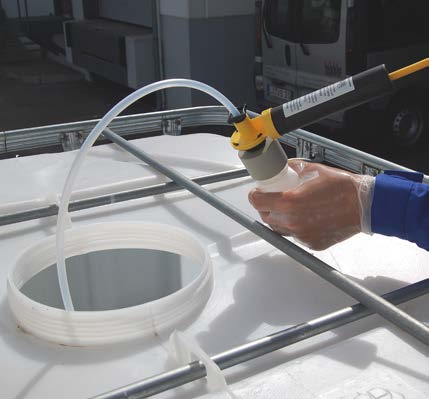 This photos is only tell how to use in cans, not our product, Thanks
Pay attention to prevent dust, impurities and residual oil from mixing into the oil sample, so as to ensure the purity of the sample.
Obtain:Oil Sampling pump x1; 8mm Hose x 1; PE Sampling Bottles x 1
Material:Aluminium, Plastic
Capacity:100ml, 150ml, 250ml
Crude and Fuel Oil Sampling Thief
Thin Walled Weighted Sampling Thief
Get the latest price? We'll respond as soon as possible(within 12 hours)