Stainless Steel Unit Dose Drug Powder Sampler Customized for You
?>
Brand :BRT
Product origin :China
Delivery time :7 Working Days
Supply capacity :1000pcs/month
Stainless Steel Unit Dose Drug Powder Sampler Customized for You, Solid Chemical Product Unit Dose Multi-Level Sampler, Designated Locational Powder Sample Powde Sampling Probe/Spear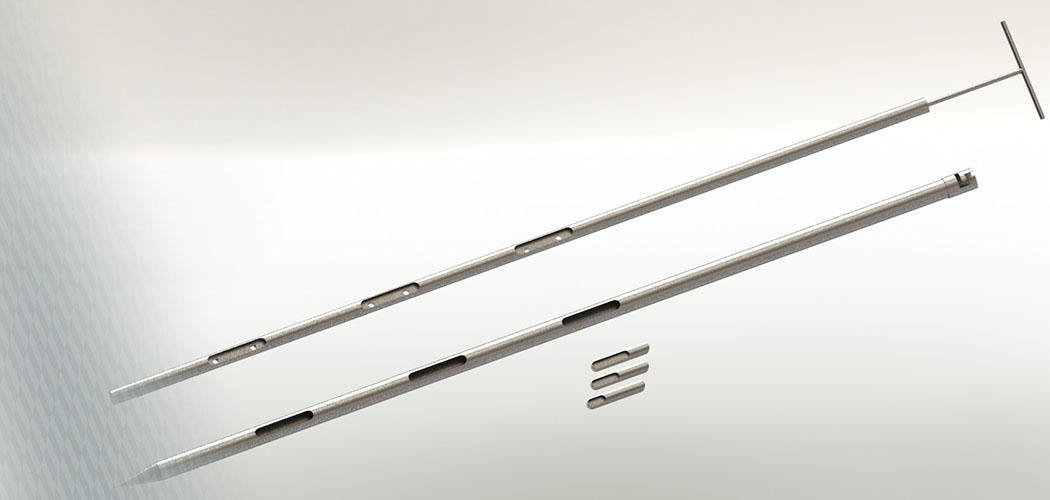 Unit Dose Multi-Levels Powder Sampler
Model: BTZ-J

Drug Powder Samplers is also named Unit Dose Multi-Level Sampler, conforming to GB/T6679<General Practice for Sampling of Solid Chemical Product>. It is used for taking designated locational sample of powder, small particles or small crystal chemical products.
It is ideal for use with free flowing powders. By simply changing the Sampling Module, different volumes can be sampled.




The sampling probe is composed of two stainless steel tubes(Outer Sleeve and Inner Rod) and a series of unit Sampling Modules. One set of chambers(slots) for the Outer Sleeve and one set of chambers(slots) for the Inner Rod (Independent). Many optional Sampling Modules are provided. All parts are removable for easy cleaning.The Sampling Modules are independent of each other, the sampling quantity is more accurate without interference.


1. Change the sample volume by changing the Sampling Module
2. Sampling Modules are stamped with their volume for easy identification

| | |
| --- | --- |
| Modules | 0.5ml;1ml; 2ml; 3ml; 4ml; 5ml. |
| Material | 316/304 Stainless Steel |
| Size | 25mm×600mm, 800mm, 1200mm |

Sampling method:
1. Select the correct Sampling Module, then Inserts and fit them into the Inner Rod, Slide the assembled Inner Rod into the Outer Sleeve, close the sampling probe slots and insert it into material.
2. When reaching the specified depth, turn the handle 2-3 times to expose the Sampling Module to the material. After material enters the Sampling Module evenly, Turn the handle so that no Sampling Module are exposed.
3. Pull the sampler back carefully, use the Module Key to take out the Sampling Module.
4. Remove the Inner Rod from the Outer Sleeve, the individual Sampling Module can be easily removed for analysis.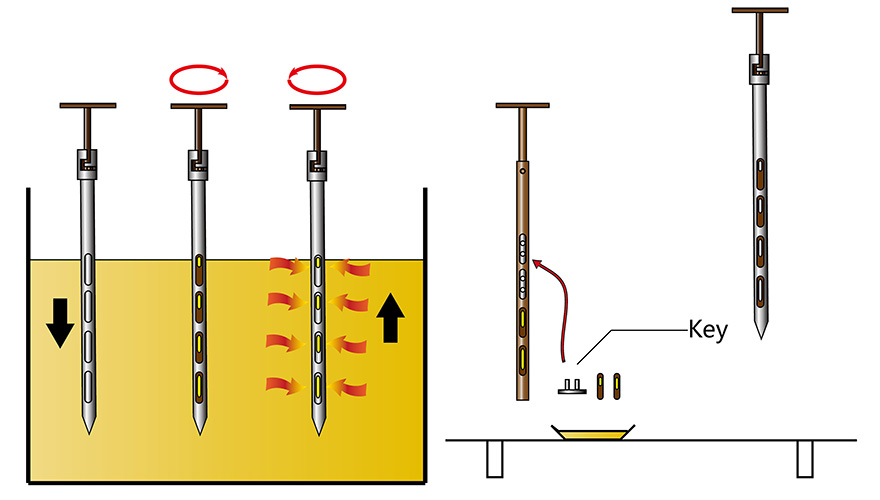 Get the latest price? We'll respond as soon as possible(within 12 hours)