Standard Corrosion Test Strips for Laboratory Corrosiveness Testing
?>
Brand :BRT
Product origin :China
Delivery time :7 Working Days
Supply capacity :1000pcs/month
All kinds of standard corrosion test strips of BSP series produced by our company strictly conform to the national standard.
Standard corrosion strips
Standard Corrosion Test Strips
Model:BSP


All kinds of standard corrosion test strips produced by our company strictly conform to the national standard.
Standard Corrosion Strips Include:
20#, 45#, A3 carbon steel strips conforming to HG/T 3523 <technical conditions of standard corrosion test strips for chemical treatment of cooling water>; Stainless steel 304/316 strips; Copper strips conform to ASTM D 130 and GB/T 5096 <Copper corrosion test method of petroleum products>; Brass and white copper strip; Cast iron and cast aluminum strips; Silver no. 2 sample in accordance with SH/T 0023 standard; Anti-freeze/brake liquid corrosionstrips set, etc.

Copper Strips
| | |
| --- | --- |
| Specification | 50×25*2mm, 75*12.5*3mm |



Brass Strips
Specification: 50×25*2mm, 75*12.5*3mm



A3,20#,45#Carbon Steel Strips; 304 Stainless Steel Strips
Conforming to HG/T 3523
Suitable for cooling water field and laboratory corrosion test
Specification:50×25*2mm





Silver No. 2 Strips
Conforming to SH/T 0023<Jet fuel Silver Strip Corrosion Test Method>
Suitable for evaluating the corrosion degree of jet fuel on the silver components
of the fuel system of aviation turbine engines
Purity>99.9%;
Material:No. 2; Size:19×12.7×2~3mm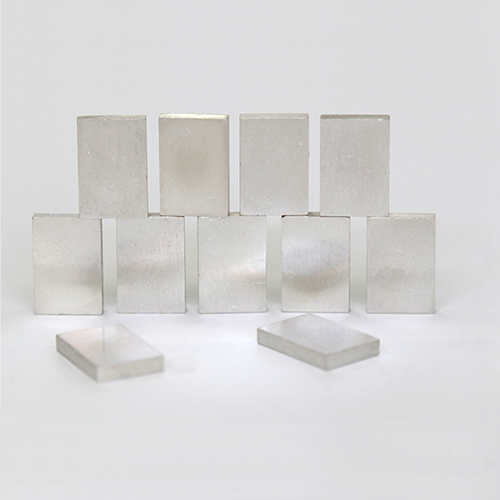 Cast iron Strips
It is mainly used to monitor the corrosion degree of cast iron materials treated by industrial circulating water and industrial chemical cleaning agents.




Brake Fluid Corrosion Strips
Model:BSP-Z
The product is used to evaluate the corrosion performance of brake fluid on metal. Consistent with GB 12981<motor vehicle brake fluid>.
7 types of metal strips, Size: 8cmX1.3cm
Thickness:
Tin Plate 0.35mm,Steel Disc 2.5~3.0mm,Aluminum Disc 2.5~3.0mm, Cast Iron Disc 2.5~3.0mm,Brass Disc 2.5~3.0mm,Copper Disc 2.5~3.0mm, Zinc Disc 2.5~3.0mm.




Anti-freeze Fluid Corrosion Strips
Model:BSP-F
The product is Suitable for high and low boiling point engine coolant and concentratein fluid according with ASTM D1384, SH/T 0085<Test Method of Engine Coolant Corrosion Test (glassware method)>.
6 types of metal strips:
Steel strip, brass strip, copper strip, cast iron strip, solder strip, cast aluminum strip.

Additives Corrosion Strips for Car
Model:BSP-C
7 kinds of strips

Get the latest price? We'll respond as soon as possible(within 12 hours)