Reid Vapor Pressure Test Bomb
?>
Brand :BRT
Product origin :China
Delivery time :in 7 days after payment
Supply capacity :30 pcs / month
Gasoline Reid Vapor Pressure Test Bomb, ASTM D323 Reid Vapor Pressure Apparatus, Petroleum Products Vapor Pressure Container
OEM Reid Vapor Pressure Test Bomb Wholesalers, China Chemistry Laboratory Equipment Factory, Buy Chemical Lab Equipment Suppliers
Reid Vapor Pressure Test Bomb
Model: BLDT
Reid Vapor Pressure Test Bomb is conforming to ASTM D323-08 and GB/T 8017 <Standard Test Method for Vapor Pressure of Petroleum Products (Reid Method)>.
The Test Bomb is designed for above standard methods which cover procedures for the determination of vapor pressure of gasoline, volatile crude oil, and other volatile liquid petroleum products.
Structure: It's made up of two Chambers. The upper chamber is vapor chamber and the lower one is liquid chamber.
Material: Stainless steel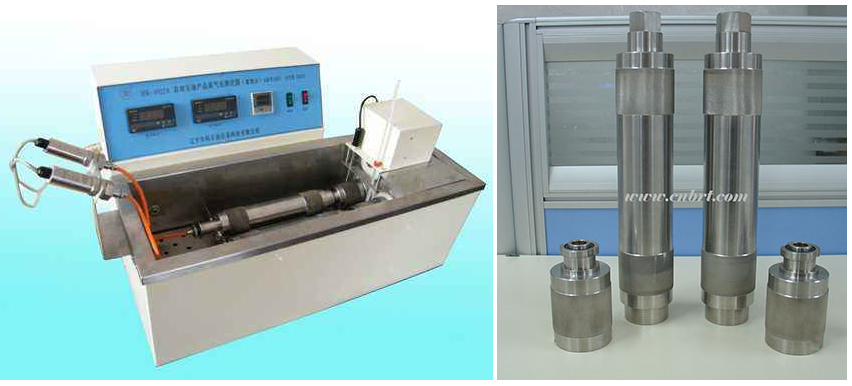 Pressure Vessel For Oxidation Stability Test Of Gasoline
Get the latest price? We'll respond as soon as possible(within 12 hours)