Petroleum Products Oil Tank Gauging Tape for Gasoline or Diesel
?>
Brand :BRT
Product origin :China
Delivery time :7 Working Days
Supply capacity :1000pcs/month
Carbon Steel Oil Tank Gauging Tapes Used With Water Finding Paste and Gasoline Finding Paste in Tank Car, Petroleum Products Oil Tank Gauging Tape for Gasoline or Diesel

Oil Tank Gauging Tapes
Model: BCL

Oil Tank Gauging Tapes is conforming to GB 13236<Petroleum and Liquid Petroleum Products-Equipment for measurement of Liquid levels in storage tanks-Manual Method>. Using with our Water Finding Paste and Gasoline Finding Paste for measuring oil depth and free water, testing oil quality.
However You can install it to liquid Sampling Thief/bottles/Cans/Beaker/Catcher conforming to ASTM D4057/ISO 3170 to sample oil in tank.




Specification: 5 m; 10 m; 15 m; 20m; 30 m; 50 m.
Tap Material: Carbon Steel
Handle Meterial: ABS Plastic
Dip-tape Drawing Weight: 350g-Brass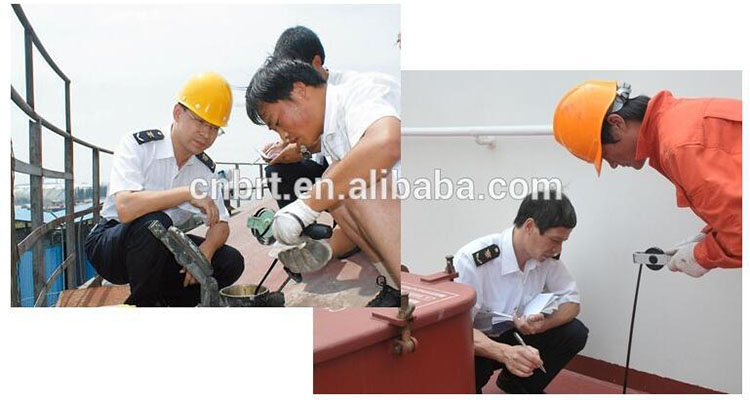 Get the latest price? We'll respond as soon as possible(within 12 hours)