ISO 7103 Stainless Steel Liquefied Anhydrous Ammonia Sampling Cylinder
Brand :BRT
Product origin :China
Delivery time :7 Working Days
Supply capacity :1000pcs/month
Stainless Steel Liquid Anhydrous Ammonia Sampling Bomb in Tank, Pipeline No Water Ammonia Sampler Cylinder Apparatus
Liquefied Anhydrous Ammonia Sampling Cylinder
Model: BPA

Liquefied Anhydrous Ammonia Sampling Cylinder made of Stainless Steel, is conforming to ISO 7103<Liquefied Anhydrous Ammonia for Industrial Use-Sampling-Taking a Laboratory Sample> and GB/T 8570<Sampling Method for Anhydrous Liquid Ammonia Sample>. Suitable for taking liquid ammonia from container, barrel, cylinder, tanker and storage tank as a representative sample for laboratory analysis.
Remove of a Liquefied Anhydrous Ammonia Sample into a SS Cylinder, which has previously been cleaned, dried and evacuted. Filling the sampling cylinder with the stipulated quantity that is permissible with regard to safety. Sampling Procedure reference to ISO 7103.


| | | | |
| --- | --- | --- | --- |
| Product Name | Maximum Operation Pressure | Material | Capacity |
| Liquefied Anhydrous Ammonia Sampling Cylinder | 4Mpa | Stainless Steel | 1000 ml |

Warning:
Operators who use this sampler should have practical experience. Liquefied anhydrous ammonia is highly toxic and corrosive which boils at 33.3ºC as standard atmospheric pressure to the skin, mucous membranes and eyes. It is strongly corrosive, producing severe and painful burns.
Proper precautions should be taken during operation.Operators shall wear rubber gloves a rubber apron and full face and head protection, and shall be provided with a protective gas-mask futted with a filter for ammonia. Samples shall be handled only inside a well-ventilated fume-cupboard.
You can refer to GB/T 3723 and ISO 3165<Sampling of Chemical Products for Industrial Use-Safety in Sampling>.

Keywords:
Stainless Steel Liquid Anhydrous Ammonia Sampling Bomb in Tank, Pipeline No Water Ammonia Sampler Cylinder Apparatus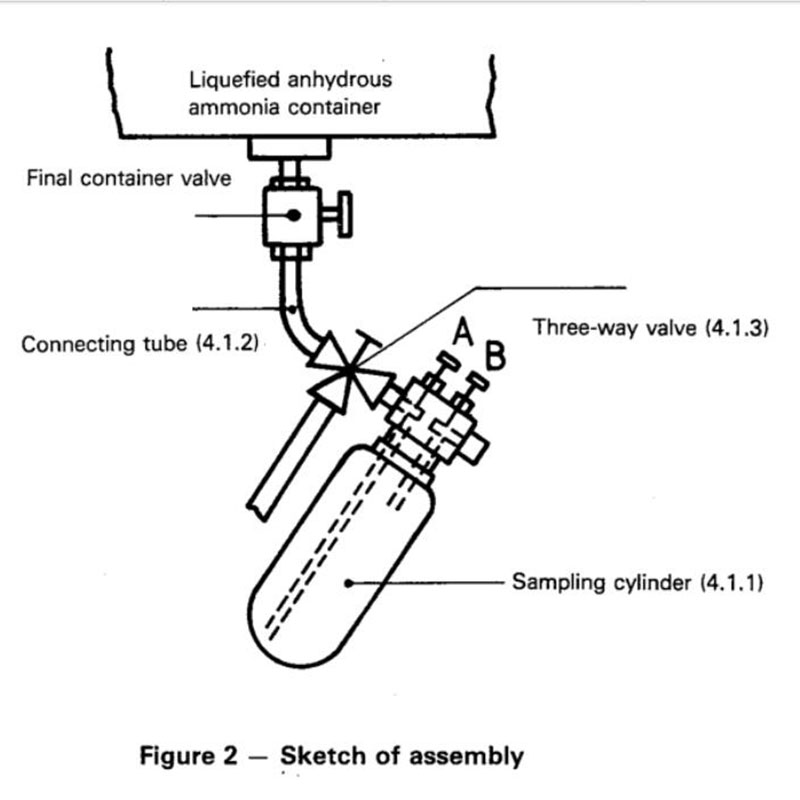 Please feel free to give your inquiry in the form below. We will reply you in 24 hours.