Customized Liquid and Gas Closed Loop Sampling Systems Points
?>
Brand :BRT
Product origin :China
Delivery time :7 Working Days
Supply capacity :1000pcs/month
Petroleum and Chemical Sealed Sampling System, Customized Equipment Line Closed Loop Sampling System, LPG Pipeline Closed Sampler
Closeded Sampling System Points(Sealed Sampler)
Model: BQM

Thank you for your Interest in Sampling Systems Points. The function of quantification, heat tracing, circulation, cooling, purging, decompression, condensation, filtration can be choosed.
Application: Petroleum Factory and Refinery for Sampling
Structure: Panel, Assemblies Box,
Feature: Detachable and Assembly Again
Sample Vessel: Sample Cylinder or Glass Bottles
Pay Attention:
Custom design services are available! User shall provide effective on-site sampling media pressure, temperature, type of media and specific on-site sampling environment for us.

Sampling Systems Points designs and manufactures by ourself, assemble many spare parts of liquid samplers, Sample Cylinder, and sample coolers, valves, tube fitting, flange and do on. These systems collect toxic or volatile organic chemicals and process streams, and prevent the escape of emissions into the atmosphere. This is a new non-leaking, pollution free sampler which is used for sampling all kinds of toxic, corrosive, explosive and flammable samples from petrochemical process pipe.

Our Sampling System Units performs these tasks obtaining representative and contamination-free samples safely. All sampling systems whether gas samplers, liquid samplers, or custom samplers, can be made to operate manually or automatically and are designed to meet hazardous area classifications if applicable.
Custom design services are available! We can also design and manufacture sealed sampling device to meet your special technical and safety requirements.

Sampling Systems offers many different liquid sampler options for collecting liquid samples. These units allow the user to collect samples from a wide range of applications, from high pressure to low pressure, and various different temperature ranges. Many of the options can be modified to operate automatically.



Working Principle and Features:
Sample Cylinders
Sealed Glass Bottles
Seamless Sampling Cylinders are suitable for gaseous media or volatile liquid media, such as liquefied petroleum gas. Both ends of the cylinder are controlled to open and close with needle valve, equipped with quick coupler, which makes the installation and removal of the sample cylinder, more safer,convenient and faster.
The non-volatile liquid medium is collected by sealed proof pressure bottle /general open bottle, excellent sealing performance and no pollution.

(1)The main body is made of 304 stainless steel, Box and surface two type Rustproof and corrosion-proof, beautiful appearance.
(2)Quick coupler between sample cylinder and process pipeline is adopted, humanized design, operation is simple and convenient.
(3)Sampling vessels: glass bottle (general open & sealed proof pressure) and sampling cylinder.
(4)Sample cylinder formed by utilizing spinning process, 316 stainless steel, smooth inner wall, corrosion resistance is nice.
(5)Collected Sample is representative and accurate, no residual and emissions, effective to prevent the damage of toxic and harmful media to operators.
(6)According to the physical and chemical properties of the media, users can choose to add various functions to ensure the efficient, accurate and safe sampling process.



The factory pictures of Sampling System Points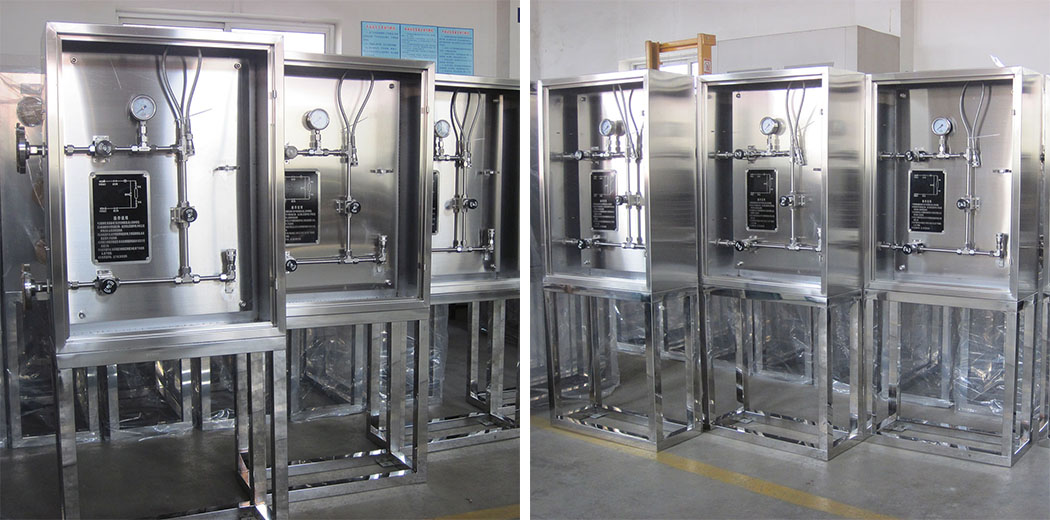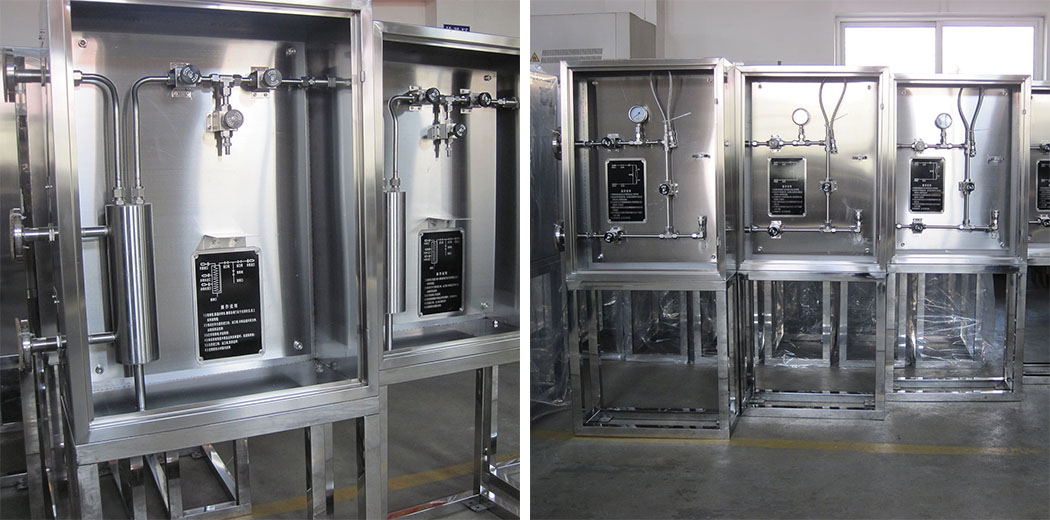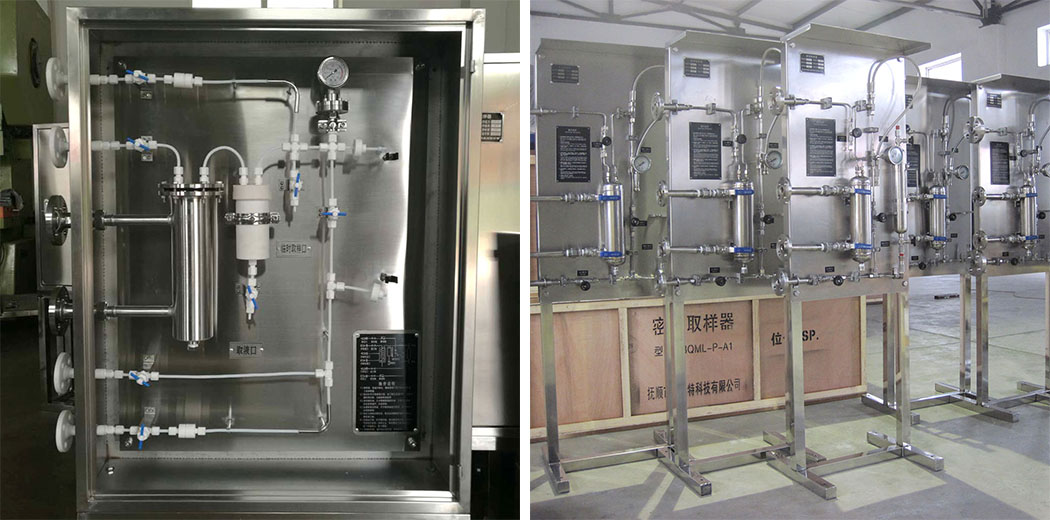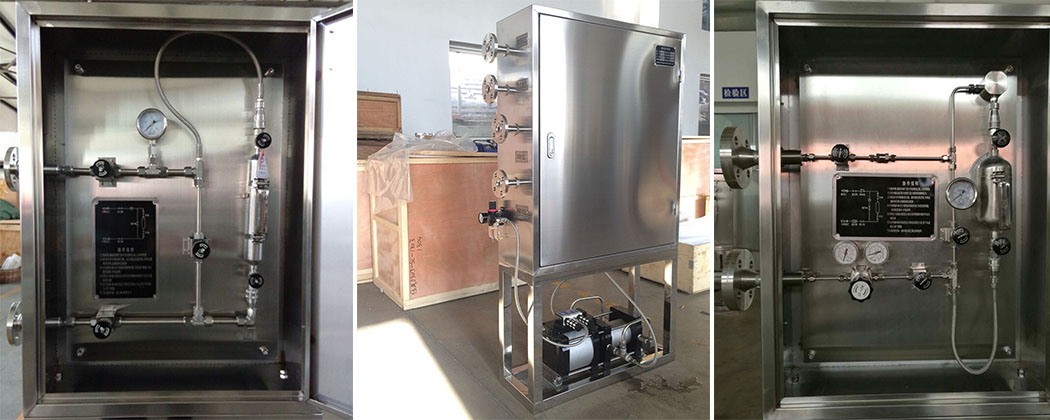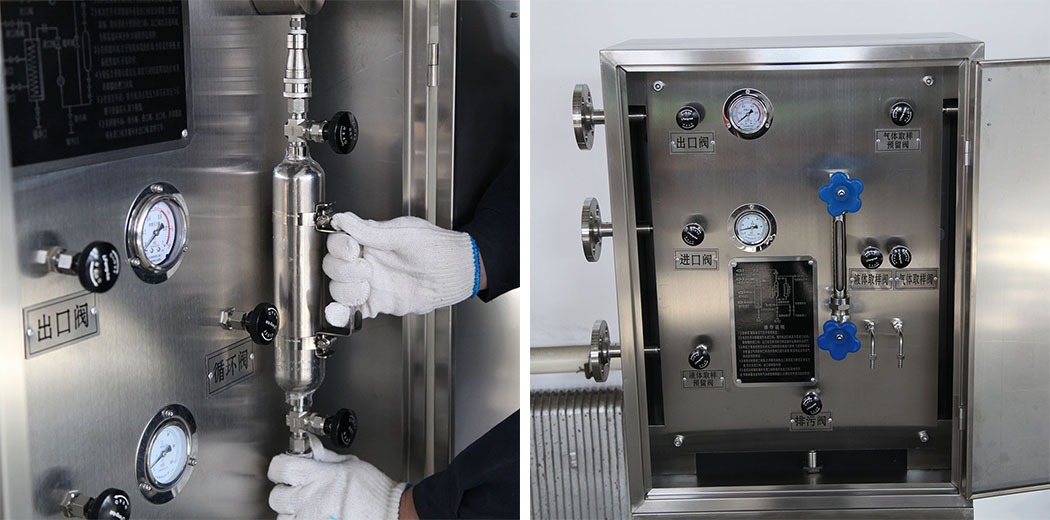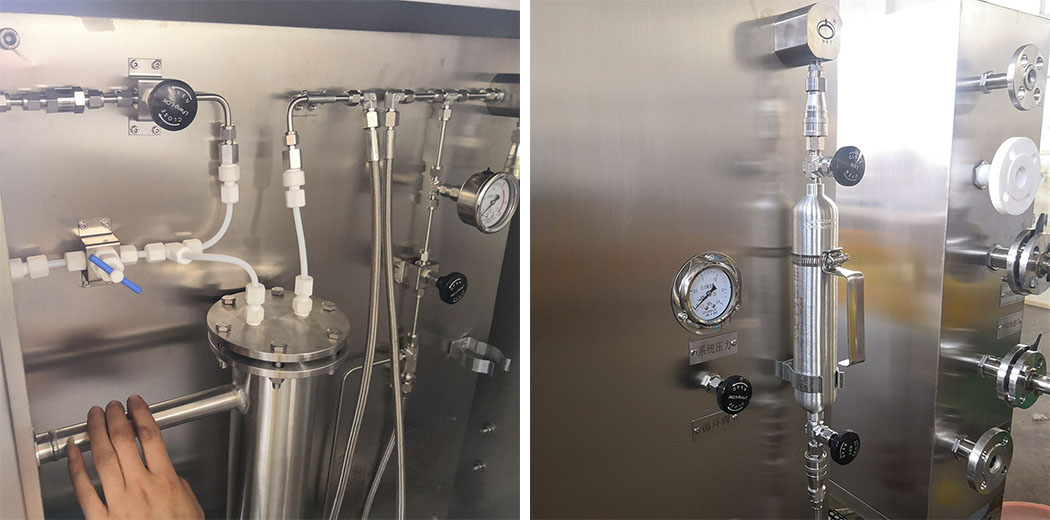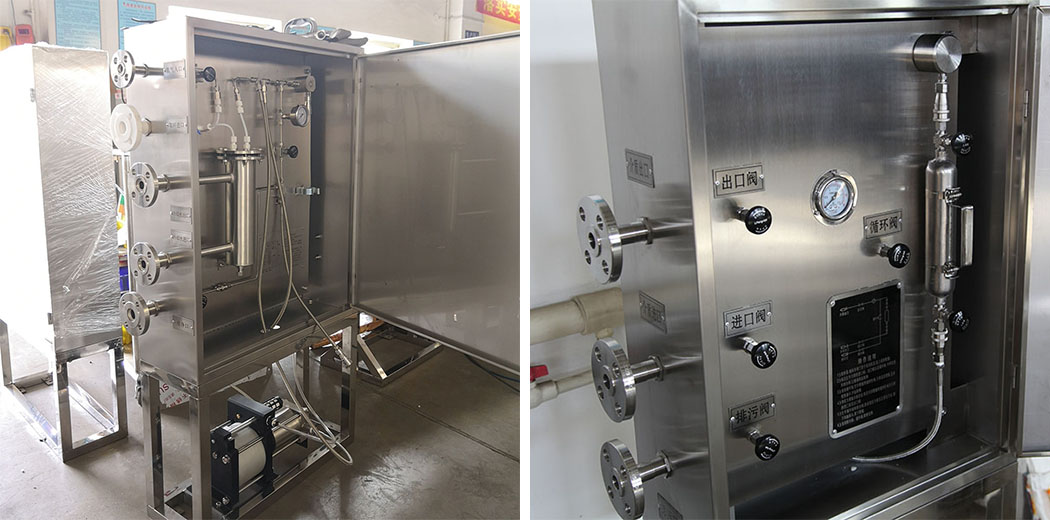 Get the latest price? We'll respond as soon as possible(within 12 hours)