Single-ended Aluminium CO2 and Beverage Cylinders
?>
Brand :BRT
Product origin :China
Delivery time :In 7 days after payment
Supply capacity :30000 pcs / month
Industrial Engineering Aluminium Seamless CO2 Cylinders, Beverage Filling Bottles of Mixture Gas, Factory Carbonated Soft Drinks and Beers Single-end Aluminium Cylinders
Single-ended Aluminium CO2 and Beverage Cylinders
Model: BPY-L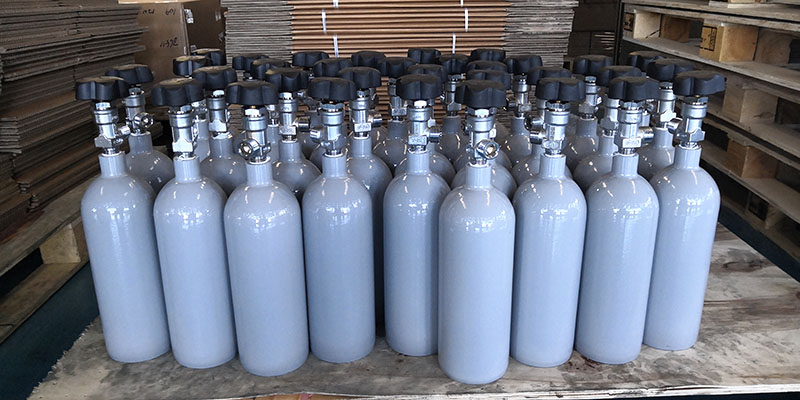 BRT (Fushun Bright Science and Technology Co.,Ltd) Single-ended Aluminium CO2 and Beverage Cylinders are mainly used in filling the superior CO2 & Mixture Gas for beverage and remain the ideal choice for commercial dispensing beers, lagers, ciders, stouts and carbonated soft drinks.
BRT CO2 cylinders offer the following advantages:
○ High interior cleanliness and odourlessness after special treatment.
○ Highly corrosion-resistant interior and exterior—ideal for wet gases.
○ Lightweight––up to 30 percent lighter than comparable steel cylinders.
○ Thick, consistent walls resist damage.
○ Consistent weight.
Aluminium Gas Sampling Cylinder
Petroleum Gas Glass Sampling Bottles
Get the latest price? We'll respond as soon as possible(within 12 hours)