Secchi Disk (Sea/Fresh Water)
?>
Brand :BRT
Product origin :China
Delivery time :in 7 days after payment
Supply capacity :30 pcs / month
Ocean Water and Fresh Water Secchi Disk, Lakes Reservoirs Water Transparency Test Plate
Sales Water Area Secchi Disk Factory, Cheap Fresh Water Secchi Disk Promotions, High quality Sea Water Secchi Disk Wholesalers
Secchi Disk (Sea/Fresh Water)
Model: BMP
The Secchi disk a device used to measure water transparency in all kinds of open waters (ponds, lakes, reservoirs, bays, oceans). Also named Mr Samuelson plate. The Secchi disk measures the depth of water to indicate the depth of light penetration into the water. Depended on the turbidity and chroma of the water
Method of application:
◆After Installing Secchi disk, tie the Sampling rope (oil gauging tape) to the circular ring , then, slowly sink.
◆Dip the Secchi disk into the water until the black and white divider is barely visible.
◆At this time, the length mark of the sampling rope below the water surface is the transparency of wate.
◆Record the result, clean the disk, finish the test.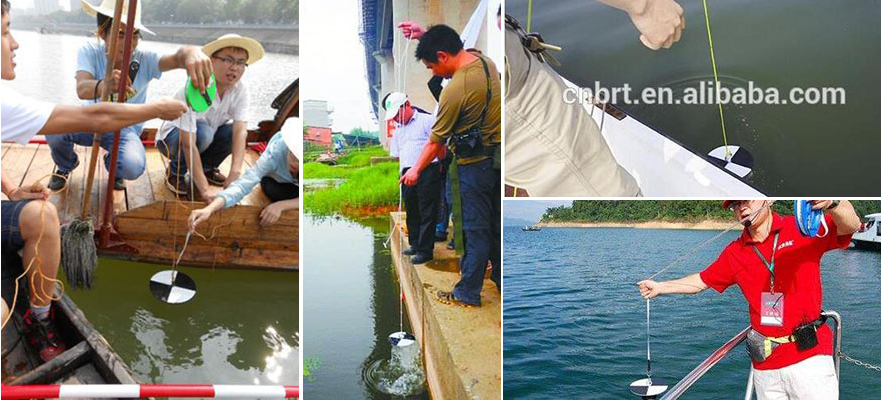 Secchi Disk Specification:
Material:Organic glass (acrylic) plate, stainless steel hammer;
Accessories:20m gauging tape, Sampling Rope
Size:
Fresh water disk: diameter 20cm, white and black..
Sea disk: diameter 30cm, white.
Temperature Measuring Kit (for Surface Temperature Of Liquid)
Get the latest price? We'll respond as soon as possible(within 12 hours)