Stainless Steel Pressure Vessel for Oxidation Stability Test of Gasoline
Brand :BRT
Product origin :China
Delivery time :7 Working Days
Supply capacity :1000pcs/month
China Supply Oxidation Stability of Gasoline Test Cylinder, ASTM D525 Laboratory Induction Period Method Oxidation Stability of Gasoline Pressure Vessel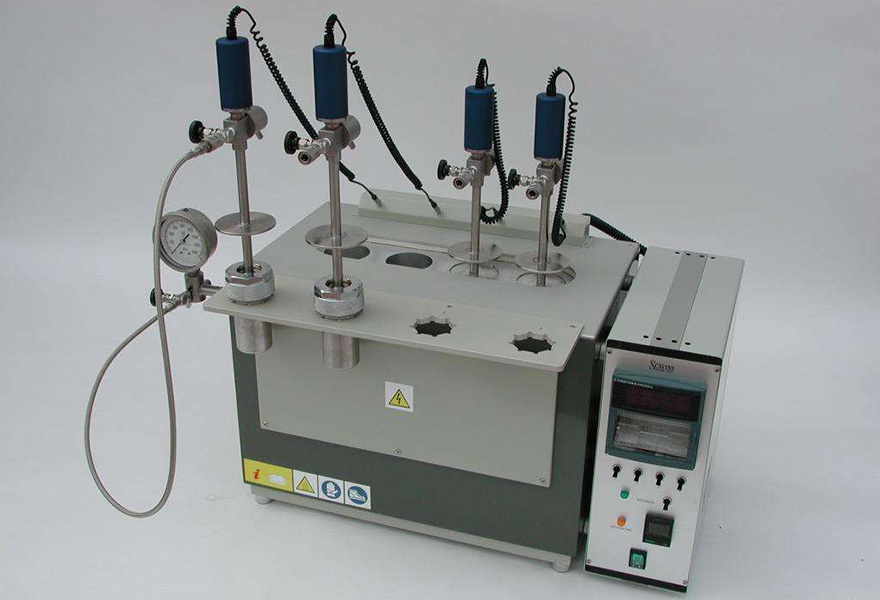 Pressure Vessel for Oxidation Stability Test of Gasoline
Model: BQAT

Oxidation Stability of Gasoline Pressure Vessel conform to GB/T 8018, ASTM D525 and DIN 51781 <Standard Test Method for Oxidation Stability of Gasoline (Induction Period Method) >. This Pressure Vessel made of 304 Stainless Steel, have a better corrosion-resistant. Its inside dimensions of the
portion that encloses the reacting gasoline-oxygen mixture conforming substantially to those shown in Fig. A1.1.

The standards cover the determination of the oxidation stability of gasoline in finished form only, under accelerated oxidation conditions.
The induction period may be used as an indication of the tendency of motor gasoline to form gum in storage.

1. A minimum wall thickness of 5 mm in the pressure vessel is specified for safety reasons.
2. The interior surfaces of the pressure vessel and pressure vessel closure have a high polish, to facilitate cleaning and to prevent corrosion.
3. The pressure vessel is constructed to withstand a working pressure of 1240 kPa at 100°C.
4. The closure is capable of making a seal that will not leak when the pressure vessel is filled with oxygen to 690 to 705 kPa at 15 to 25°C and plunged into a bath at 100°C.

Connection:
Provision shall be made for connecting a pressure gage and a tightly closing needle valve to the pressure vessel stem as shown in Fig. A1.1. A quick release air coupling fitted to the needle valve shall be used to facilitate oxygen entry to the pressure vessel.
Thread of Valves: M14*1.5 M or 1/4NPT M
Thread of Pressure Gauge: M20*1.5 or 1/4NPT F
| | |
| --- | --- |
| Material: | Stainless Steel |
| Working Pressure | 1241kpa(<100ºC) |

Summary of Test Method:
The sample is oxidized in a pressure vessel initially filled at 15 to 25°C with oxygen pressure at 690 to 705 kPa and heated at a temperature between 98 and 102°C. The pressure is recorded continuously or read at stated intervals until the breakpoint is reached. The time required for the sample to
reach this point is the observed induction period at the temperature of test, from which the induction period at 100°C can be calculated.

Keywords:
China Supply Oxidation Stability of Gasoline Test Cylinder, ASTM D525 Laboratory Induction Period Method Oxidation Stability of Gasoline Pressure Vessel
Please feel free to give your inquiry in the form below. We will reply you in 24 hours.